To look at a work by Philippe Bertho is to enter a fascinating and surreal world that turns the one the viewer occupies on its head and forces him or her to look at it from an entirely different perspective. Such is the skill of Bertho at his unique brand of illusions that the viewer might not notice on first glance that his seemingly 2 dimensional paintings have a way of revealing their 3rd dimension upon closer inspection. Indeed, all of Bertho's works merit a much closer look, but fair warning: look too close and you can't help but become hopelessly drawn into his fantastic and playful realm of contradictions.
French-born Philippe Bertho is a relatively new face in the art world, but he has quickly risen to prominence in the pop art scene. One can easily see the inspirations of Warhol and Rockwell in Bertho's work, and early on he perfected his painting by copying the masters of pop art and tromple-l'oeil (in which he was classically trained at art school in Reims, France). But Bertho has made a name for himself by forging ahead with his own modern interpretation of classical styles. He did not go unnoticed at the 1995 Gedards sur les Arts salon show, a new talent showcase in Lamballe, France, and his career's trajectory has gone nowhere but up in the two decades since. He recently finished his 6th tour of the U.S. in November of 2013.
Words can only do so much to describe the work of Bertho. Much of what makes it so appealing is tantalizingly ineffable, just beyond the grasp of description, in the way that great art so often is. Bertho himself has hinted that his intent is left for the viewer to interpret; this interactiveness may be why so many find his work so interesting. "Through my art, I create a visual story that only the viewer can complete by using their intellect, imagination and sense of humor."
Those looking for to exercise their intellect, imagination, and sense of humor will certainly find Bertho's Devant Derriere a worthy object of contemplation. One of the first Bertho paintings distributed in the U.S., it's also features Bertho's full signature, which he no longer signs to his newer work. The painting is in the original, perhaps only catalog of Bertho's work, and is also found in his book. The original group of 30 paintings sold so quickly at the first show that sales had to be halted so there would be some remaining for the next show. This painting features the original packing, a beautiful gold leaf frame, as well as a certificate of authenticity on the back of the canvas.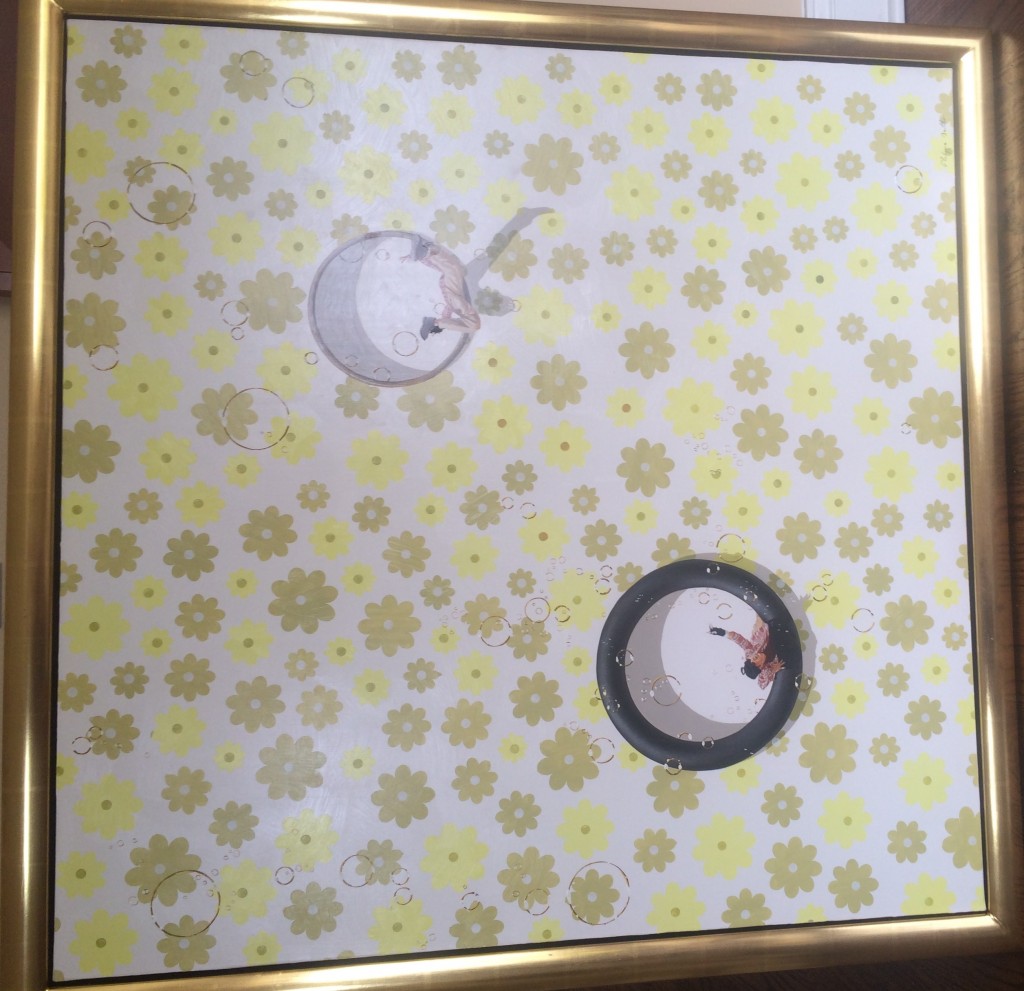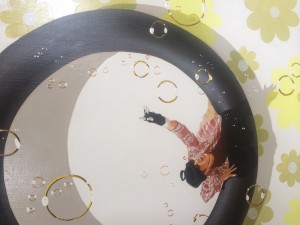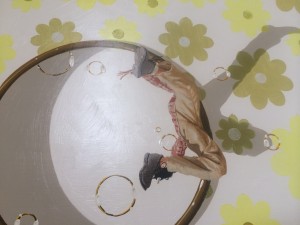 About Barnett Fine Art
Barnett Fine Art is located in New Orleans, Louisiana. You can view a sample of the art and artists available by visiting our website. Several of the artists are local to the New Orleans area and they are extremely talented, creating exceptional artwork. As a private dealer, Patty Barnett of Barnett Fine Art can locate fine art limited edition works on paper and sculpture as well as original art. Additionally, our exclusive fine art consignment/resale service provides a platform to sell your artwork to support the diversity of your growing collection. Follow us on Facebook, Twitter, Google+ and LinkedIn.
Source
http://www.martinlawrence.com/bertho.html