A perfect holiday gift for someone special in your life is a work of art. The holidays are rapidly approaching and Patty at Barnett Fine Art can help you chose your gifts for the special people on your list.  A signed and numbered print or original painting to hang on the wall, a fabulous sculpture or an Object of Art.   Alternatively, if you own a work of art that no longer 'fits" in your collection,  Barnett Fine Art offers a consignment services to aid you in the reselling of your artwork or in purchasing something new.
Consignment offers many benefits to both the buyer and the seller. The buyer will be getting a great deal on a work, or access to a previously sold out piece of art which is now available on the secondary market. The seller benefits from this arrangement because there is now a venue to sell art that no longer works for you.  Once you   consign your art to Barnett Fine Art  Patty Barnett will take care of the rest. It is an easy way to sell some artwork or to buy something new to enjoy.
Some wonderful consignment works that might interest you for the holidays: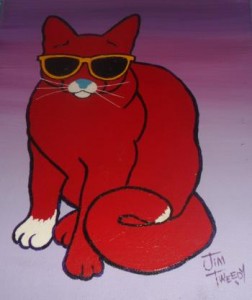 Jim Tweedy – Charlie the Cat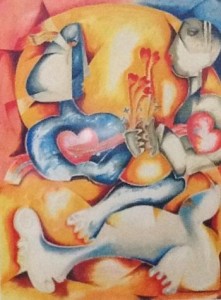 Alexandra Nechita – From My Heart to Your Heart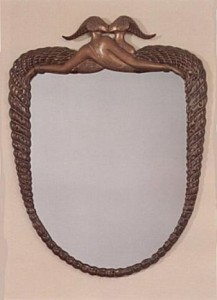 Erte – Narcissism Wall Mirror
About Barnett Fine Art
Barnett Fine Art is located in New Orleans, Louisiana. You can view a sample of the art and artists available by visiting our website.   Several of the   artists are local to the New Orleans area and they are extremely talented creating exceptional artwork. As a private dealer Patty Barnett of Barnett Fine Art can locate fine art limited edition works on paper and sculpture as well as original art.  Barnett Fine Art is your source for Erte, Alexandra Nechita, Yuroz and Master work on paper by Rembrandt and Picasso, as well as Pop Art by Roy Lichtenstein, James Gill, Tom Wesselmann, Gerald Laing, Alex Katz, and more.  Additionally, our exclusive fine art consignment/resale service provides a platform to sell your artwork to support the diversity of your growing collection. Follow us on Facebook, Twitter, Google+ and LinkedIn.
Tags: Barnett Fine Art, Consignment, Consignment Services, fine art, New Orleans