Art lovers looking for a wide range of artists, mediums, and styles know that the best place to find this kind of variety is on the secondary market. Barnett Fine Art is a consignment dealer, specializing in fine art of all disciplines. The breadth of available works will delight art lovers both discerning and eclectic. This blog will cover just a small sampling of some of the works that are currently available, but even among these five works you'll see a marked variation in styles, disciplines and mediums.
For your consideration this week are the following: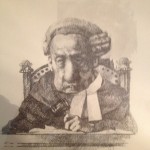 This image by Charles Bragg displays the satirical qualities for which his artwork is well-known. Born in 1931, Bragg continues his artistic pursuits today in Beverly Hills.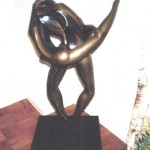 The photo of this bronze sculpture by Isaac Kahn belies its true size. The sculpture is an impressive 45" x 19" with a square 21" x 21" base. Isaac Khan is a well-known contemporary sculptor, and his graceful approach to his chosen medium is on full display here.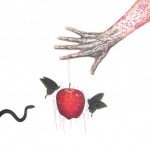 Artist Susan Jamison alludes to the oft-interpreted biblical narrative of Adam and Eve here in Eve's Handiwork. Jamison describes her work as "quite intentionally feminine," and continues, "The women, animals and symbols in my allegorical egg tempera paintings are taken from personal narratives, myths, fairy tales and dreams."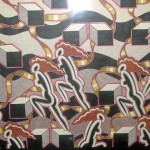 This untitled work by the late Robert Gordy is a visual delight, which manages to be both busy and calming simultaneously.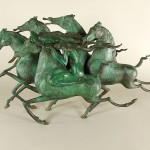 Jiang's Emerald Lady conveys a sense of urgency and beauty that is quite mesmerizing.
You can see further descriptions and special consignment prices on the website for each work shown today. As you browse the site you will see other images and information on many more consignment works.
About Barnett Fine Art
Barnett Fine Art is located in New Orleans, Louisiana. You can view a sample of the art and artists available by visitng our website. Several of the artists are local to the New Orleans area and they are extremely talented, creating exceptional artwork. As a private dealer, Patty Barnett of Barnett Fine Art can locate fine art limited edition works on paper and sculpture as well as original art. Barnett Fine Art is your source for Erte, Alexandra Nechita, Yuroz and Master work on paper by Rembrandt and Picasso, as well as Pop Art by Roy Lichtenstein, James Gill, Tom Wesselmann, Gerald Laing, Alex Katz, and more. Additionally, our exclusive fine art consignment/resale service provides a platform to sell your artwork to support the diversity of your growing collection. Follow us on Facebook, Twitter, Google+ and LinkedIn.