The idea of art theft is often perceived as obsolete, the domain of 20th century white-gloved criminals and mystery novels. The reality, of course, is much different. Art theft continues to be a real concern in the art community. Improvements in museum and gallery security have not deterred art thieves, whose criminal activity is worth $6 billion a year on the black market, exceeded only by drugs, organized crime and terrorism. An average of 10,000 works are stolen every year, adding to a total number of stolen artwork that hovers around 250,000. In short, art theft is no small matter.
On the other side of the coin, the recovery of stolen art often makes for interesting history in and of itself. Long lost works are restored to their rightful owners, the shady past of works are made a little clearer, and works that were not even known to have existed are brought to light. The following are a few such examples.
Unseen Picasso's Unearthed
In 2011, French couple Pierre and Danille Le Guennec announced that they had a collection of 271 Picasso's, the majority of which had never been seen, that had been stored in their garage for 40 years. The source of their collection? Pierre, who was Picasso's electrician, claims that Picasso gave them to a gift before his death. However Picasso's estate believed that Le Guennec stole the works after the artist's death, before an inventory could be taken. The couple were indicted on suspicion of harboring stolen art by a French court, and the world was introduced to a collection of works ranging from the Blue and Cubist periods, valued at between $86-115 million.
Altarpiece History Made Clear
The story of how a 14th century altarpiece made its way from Italy to Kentucky shows how the history of a work can easily become cloudy through the years. The altarpiece was purchased by an art Museum in Louisville, Kentucky from a gallery in New York in 1973. However, neither the seller nor (presumably) the buyer knew that it had been stolen from an Italian villa in 1971. An Italian scholar uncovered this fact after matching a photo taken at the villa to one at the museum. The work was returned to Italy and the museum reimbursed for its purchase.
Morandi in the Trunk
In another Italian job, a traffic ticket in Italy led to a big discovery. Italian police discovered a stolen Morandi in the trunk of a vehicle during a routine traffic stop after it was determined that neither occupant had a license and both had criminal records. This led the authorities to an apartment where 12 more stolen works were found, including two Warhol's and a 1935 Léger, altogether valued at $3.6 million. The paintings had been stolen 5 years earlier from Paola Folon, the widow of Belgian artist Jean-Michel Folon.
Matisse in Venezuela
Just this month, a 1925 Matisse was returned to a museum in Venezuela after it was stolen in 2000. The thieves replaced the original with a copy, which the museum failed to realize for two years.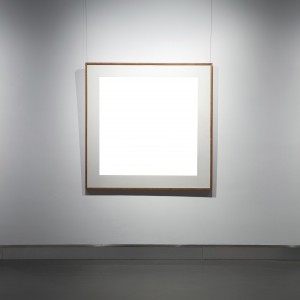 About Barnett Fine Art
Barnett Fine Art is located in New Orleans, Louisiana.  You can view a sample of the art and artists available by visiting our website. Several of the artists are local to the New Orleans area and they are extremely talented, creating exceptional artwork. As a private dealer, Patty Barnett of Barnett Fine Art can locate fine art limited edition works on paper and sculpture as well as original art. Additionally, our exclusive fine art consignment/resale service provides a platform to sell your artwork to support the diversity of your growing collection.
Follow us on:
Tags: art theft