Sometimes it can be tricky purchasing the perfect holiday gift those close to you. Despite knowing all of their ins and outs, you really want to get something they are going to love. Thankfully, this holiday season you can purchase artwork by Erte. All of the artwork pictured below is available for purchase. Call (504) 524-2922 for more details about each work.
Who is Erte?
Erte would come to be known as the father of "Art Deco" during his lifetime. He designed costumes for the stage, screen and the opera and he also designed the props for many productions.  Additionally he was famous for his fashion much of which often graced the cover of Harper's bizarre.  Many of Erte's designs were translated into graphics and sculpture as well as "Objects of Art" which have delighted art lovers and collectors since he began his sculpture collection in 1980.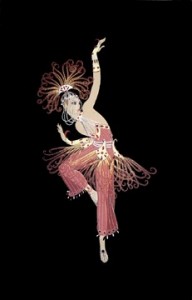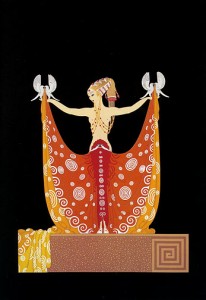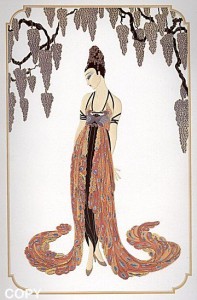 Erte- Firebird | Erte – Venus | Erte – Feather Gown
Erte – Bel Tabarin|Erte – Love Goddess|Erte – Venus
Erte-Femme Fatale Table Mirror|Erte-Fortune Candle Stick|Erte-Ocean Bowl
Be sure to check out the rest of Erte's artwork!
About Barnett Fine Art
Barnett Fine Art is located in New Orleans, Louisiana. You can view a sample of the art and artists available by visiting our website.   Several of the   artists are local to the New Orleans area and they are extremely talented creating exceptional artwork. As a private dealer Patty Barnett of Barnett Fine Art can locate fine art limited edition works on paper and sculpture as well as original art.  Barnett Fine Art is your source for Erte, Alexandra Nechita, Yuroz and Master work on paper by Rembrandt and Picasso, as well as Pop Art by Roy Lichtenstein, James Gill, Tom Wesselmann, Gerald Laing, Alex Katz, and more.  Additionally, our exclusive fine art consignment/resale service provides a platform to sell your artwork to support the diversity of your growing collection. Follow us on Facebook, Twitter, Google+ and LinkedIn.
Tags: Barnett Fine Art, Consignment, Consignment Services, fine art