Terrance Osborne (Jazz Fest Artist)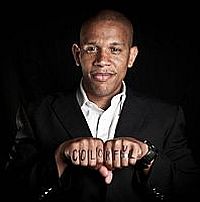 A native New Orleanian, Terrance Osborne grew up in the heart of the city and
even as a young child was influenced by the diverse color and cultures of his surroundings.
After Hurricane Katrina Osborne decided to devote himself to art full time. Since then his work has
been recognized nationally and he has been featured in quite a few areas of public media.  Osborne's
2012 jazz fest poster of Trombone Shorty remains one of the most coveted. 
"In 2004 Osborne was granted the honorary "Forty Under Forty Award" for his teaching and artistic contributions to the city of New Orleans. In 2006 Osborne was honored by New Orleans Magazine as one of the "Fifty People to Watch" for 06′.  https://terranceosborne.com/about/