About Us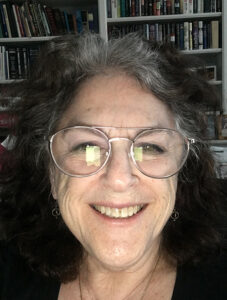 Patricia Latter Barnett established Barnett Fine Art, LLC in January 2003.  Ms. Barnett's experience includes successful art sales and placement in two of the top galleries in the French Quarter in New Orleans.
There she was able to combine her passion for art and her considerable sales ability.
DISTINCTIVE APPROACH…Barnett Fine Art offers a unique approach to art marketing to fulfill your fine art needs, now and in the future. We have access to your favorite artists, as well as new, emerging talents. Occasionally, we will be in a position to present something truly unique to enhance or broaden your collection.
VALUE…Because we provide our services without "bricks and mortar," our prices will compare favorably to those you may find in a gallery. Our website offers a sample of available artists and work.
FAVORITE QUOTES…  Art is not a luxury. Art is a necessity
The "Earth" without Art is Just "Eh"
Art without emotion its like chocolate cake without sugar. . . –Laurie Halse Anderson
                  –Rick Vian
Please browse the website and contact us to discuss your interests as well as prices of the artwork offered.  Now is the perfect time to begin or add to your collection.